McNamara Printers is a family run business established in Shannon in 1972. We are general printers, which provide an array of high quality printing material to local and national companies. We offer business signage solutions and customized business print requirements. Wedding Invites by McNamara Printers also specialize in unique personalized wedding stationery. We offer a complete in house design service where you can create your very own stationery or you can select from our wide range of samples from our website or wedding albums.
Wedding Stationery
Designer of the Year
Wedding Invites by McNamara Printers won the highly competitive Brides of Limerick Award for Best Invites where we won the 'Wedding Stationery Designer of the Year' for 2015, 2017, 2018 and 2019.
Frank McNamara
FOUNDER & OWNER
I would just like to welcome you all to our new Website. I have the privilege to have overseen many changes to the Printing industry since we opened our doors in 1972. McNamara Printers has developed and changed in many ways over the last 48 Years. I am from and living in Newmarket on Fergus, Co. Clare and my family once lived in Shannon therefore I am very proud of all the local jobs we have created over the years. McNamara Printers have been in business covering the Printing requirements in the Shannon and the Mid West Region over the last 48 years. Please take your time to enjoy our new website and please get in touch with any queries you may have!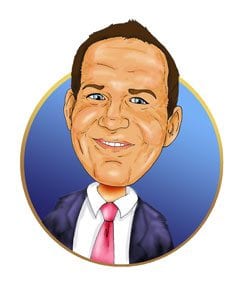 Frankie McNamara
FINANCIAL & WEDDING DIRECTOR
I am from Newmarket on Fergus, Co. Clare and currently live in Limerick. After my education in Stonehall National School, St. Munchin's College and Waterford IT, I qualified with an Honours Degree in Business Administration. After leaving college, I moved to Dublin where I worked for just over two years. I then moved to Australia and spent a year travelling and seeing the world. I would highly recommend any young person to do so! Upon my return, I moved into the family business and I currently have over 17 years experience in the Printing and Wedding Stationery Industry. I am married to Rose and we have one son, Zac. I am a very keen Sports fan and I love to talk about GAA, Soccer and Rugby. On my days off I enjoy spending time with my family and on the odd occasion playing golf with my friends.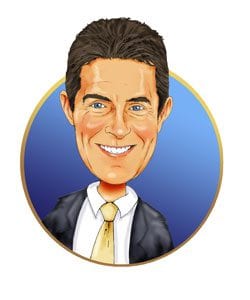 Shane McNamara
SALES DIRECTOR
My father Frank brought me into the family business and wisely started me on the print floor, I've worked my way up through most of the departments and operating the various machines. This gave me a great understanding of the industry and honed my sales skills. Now having worked in the business for over 32 years I have made great contacts in the Irish Print Industry and as a result I can always source any unusual or hard to find materials that our loyal customers often request. I am strong on the corporate side of the business, always looking for new and innovative ideas. I have lived in the Shannon and Newmarket area all my life. Married to Martha with 4 great kids, we love show jumping and compete most weekends. I am most happy out in the fields surrounded by nature.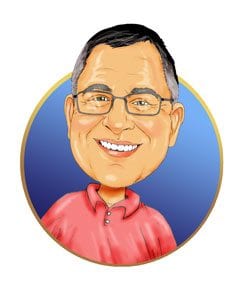 Martin Ryan
PRODUCTION  MANAGER
Thank you for visiting our web site. I have worked for McNamara's for 45 years and within that time I have operated in every position in the company. I enjoy socialising and attending team sports such as hurling, soccer and rugby. We hope the website addresses you'r required printing needs. Please do not hesitate to call and we will endeavour to help you in anyway we can.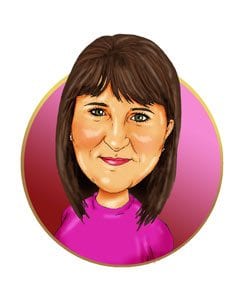 Joan Deegan
SALES MANAGER
Hi I'm Joan, I've been with McNamaras since I left school, 34 years ago. Over the years I have moved to different positions in the factory, starting off in the finishing department and now in the reception. I've seen a lot of changes here with people coming and going, new machinery and new ways of improving our products. Something that hasn't changed is the personal service given whether its Wedding Stationery, Memorial Cards or Office Stationery. I enjoy helping with design and finishing, and meeting with the customers. Originally from Sixmilebridge now living in Cratloe with my family. Have a huge interest in sports, love to dance and socialise.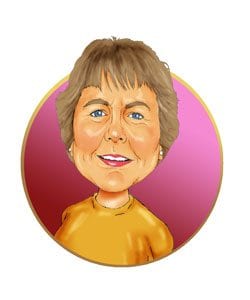 Liz McNamara
GRAPHIC DESIGNER
I have been associated with McNamara Printers since October 1974 when my late husband Leonard, a brother of Frank Senior, was employed as Sales Director until his untimely death in 1996. I joined McNamara Printers in September 1990 and have been working in the Art & Design Department since then. I use a Mac computer with Adobe Creative Cloud Programmes, I also use Microsoft Word, PowerPoint, Excel and QuarkXPress programmes. My wealth of knowledge and experience will get your fully customised project designed to a unique eye catching design and the highest possible quality whether it's a simple flyer, leaflet or a promotional item. I understand the processes involved in printing and able to produce desktop-ready and press-ready artwork. I take great pride in my work which will surpass your expectations. My hobbies are traveling, GAA, walking and gardening.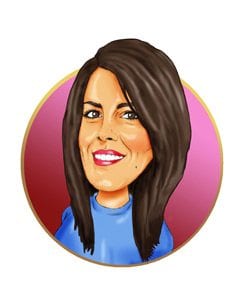 Margarita Bernal
GRAPHIC DESIGNER
Hi everyone! I am glad you are visiting our website and looking to get some work done from us!! My name is Margarita, I am originally from Colombia and I've been working as a graphic designer since 2003. I have worked in the printing industry since 2012 with McNamara Printers.
I love living in Ireland and helping our customers with their business and also all the beautiful couples that trust us every day of the year to design their wedding stationery. On a huge plus we have been awarded as Best Wedding Invite/Stationery Supplier of the year 2015, Best Wedding Invitation Designer of the year 2017, Winner for Invitation Supplier of the Year 2018 and 2019. I enjoy spending my free time with my family and friends and when possible travelling with them. I like walking in the forest and watching a good tv series when my son is asleep.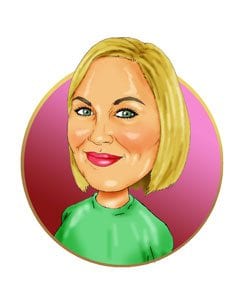 Jenny Nolan
HEAD OF FINISHING
I was born and raised in Shannon, Co. Clare in house of five sisters and two 'very patient' parents. I've been working in McNamara Printers for over 16 years. My father previously worked as a printer so I've always been drawn towards the print industry, it must run in my blood. I'm in the finishing department of McNamara Printers and while I enjoy all aspects of my job, it's the wedding stationery that I enjoy the most. Helping complete the vision of a bride and groom is very satisfying and in some small way being part of the biggest day of their lives. I believe wedding stationery is the first glimpse of what is to come for the big day, so it is important to create a beautiful representation of what to be expected and leave the right first impression.
I look forward to continuing to help make personal and bespoke invitations for every bride and groom that walks into McNamara Printers. When I'm not working, I enjoy spending time with my with family and friends, reading, going to the cinema and bringing my little dog Gizmo for a walk on the beach.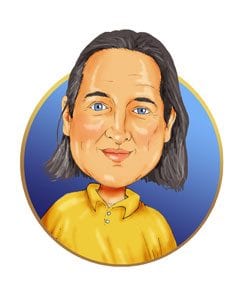 David O'Halloran
PRINTER
I am originally from Sixmilebridge, Co. Clare. I've been working with McNamara Printers for over 29 years and I've a wealth of knowledge when it comes to Printing and Finishing. I have worked with numerous machines over the years and I currently operate two machines – Ryobi 522HY and an AB Dick 2 Colour Offset press. In my spare time I am really interested in Reading and Tabletop Wargaming.
Frank McNamara Senior recognized an opportunity for a print business in the Shannon region in 1972. He started out his business working from a basement in Drumgeely Hill. When Shannon Development opened up its unique estate for small native industries in Smithstown, McNamara Printers was the first to move in.
Frank worked tirelessly for over 45 years to provide quality print materials and build up McNamara Printers reputation in the Shannon, Clare and Limerick Region. Franks Senior's moto…
"No job is too small or too complicated to handle".
Frank made his name in the local area with his extremely customer friendly approach. Frank Snr and his team have taken the business through two recessions which is a testament to the strong business he has built over the years.
Currently, both his Sons, Shane and Frankie are working hard in the family business to meet the print requirements of local and national businesses. Shane and Frank work with a dedicated and creative team in an ever changing print environment. Wedding Invitations by McNamara Printers spearheaded by Frankie specializes in wedding stationery and have won the coveted Brides of Limerick Wedding Invitation Printers of the year for 2015 and 2017.
What does all this mean for our customer?
McNamara Printers are in business over 45 years. We offer the experience and expertise to meet our customers' specific print requirements. We are reliable and customer focused with a huge emphasis on providing a quality product with a quality customer service.
OUR MISSION
To provide quality print products to our customers in a professional efficient and customer focused way.
WEDDING STATIONERY SERVICES
McNamara Printers is a family run business, which was established in Shannon in 1972. As general printers we provide the Shannon and Limerick region with printing to meet your requirements. We specialize and provide unique personalized Wedding Stationery and Wedding Invitations. We can offer a complete in-house design service in which you can create your very own stationery and invitations, or you can select from our wide range of samples in our wedding albums.
We can provide these albums in the comfort of your home or workplace if you wish. Evening calls and consultations are also available on request. Wedding Invites by McNamara Printers, can offer the following:
Save the Date Cards
Wedding Invitations
RSVP Postcards, Reply Cards & Preprinted Address Envelopes
Evening Invitations
Wedding Labels/Stickers
Guest Information Cards (i.e. directions, accommodation, timeline, day two, services etc.)
Mass Booklets, Mass Pamphlets , Wedding Mass Cards & Mass Scrolls
Menus
Wedding Signage, Table Plans & Table Name Cards
Guest Name Cards & Guest Tent Cards
Wedding Thank You Cards
Our primary focus is on you the customer, as we try to provide a very professional personal service. We are here to make your special occasion that bit easier for you and make your big day stand out with a personal touch assured.